Emily returns with another in our series on mommy bloggers!
Today the New York Times reports on a "trend" of women bloggers as a target for advertising.
Advertisers are betting that the trust and intimacy that come from talking about sex after motherhood or reading about a blogger's battle with postpartum depression will translate into sales of products discussed on a site or simply advertised alongside the personal stories.
Yes, of course, we'll solve our relationship and emotional problems with knick-knacks and shampoo. A time-tested, advertiser approved solution!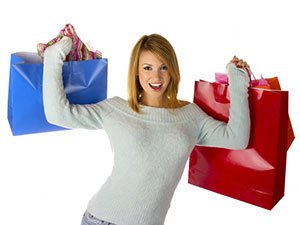 While there are many disturbing quotes from this article, including the one I've used as the title to this post, I'll leave you with an uplifting one. There is one group of women who are consistently foiling advertisers… the feminists!
"We tried pure news, and sometimes it doesn't work," said Brandon Holley, Shine's editor in chief.

Ms. Holley was most recently editor in chief of Jane, the Condé Nast women's magazine that closed in July 2007. Jane struggled with the same problem — how to offer an irreverent, feminist take on women's topics — and ultimately failed to attract advertisers.
Wait, are they meaning to tell us that women with insight into systems of oppression and a sense of self-worth aren't into advertising? I wonder why that is.