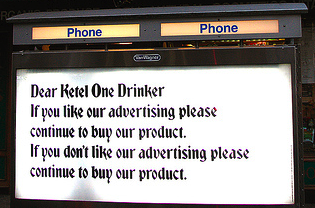 An excerpt from Aug 17 New York Times:
There is a reason for their survival: Public telephones are one of the stranger cash cows in city finance. Not because of the coins that are fed into them, but rather because of the millions upon millions that companies are willing to pay to put ads on them.

The phone kiosks generate $62 million in advertising revenue annually — and last year the city got $13.7 million of the take, triple what it pulled in from calls.

Over all, the number of pay phones in New York is falling, as it is throughout the country. But in a phenomenon unique to New York, the phones are more valuable than ever, thanks to the intense competition among advertisers for attention in a city of eight million.
The rest of the article is just as interesting. Read the full story and see the multimedia feature at the NY Times site.
Also mentioned on Streetsblog.