It is looking like City Council will debate the new signs by-law and billboard tax on Tuesday December 1.
According to the City's Lobbyist Registry, billboard industry lobbyists have had over 80 closed door meetings with City Councillors in the past month alone.
As a result, IllegalSigns.ca has designed, manufactured and is now distributing these custom-made products to all members of City Council who are documented to have come into contact with a billboard industry lobbyist.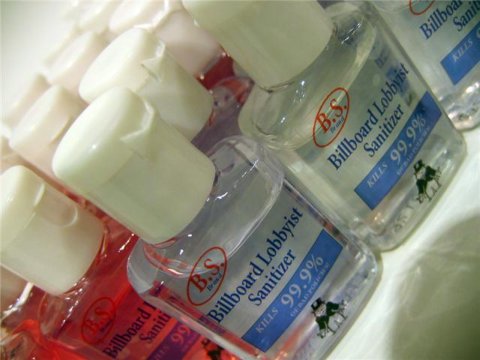 via » Free Billboard Lobbyist Sanitizer Now Available for All Members of Council ::: illegalsigns.