Post from SlashGear
It seems that Japan is taking these interactive billboards seriously. When the idea was first postulated, it seemed that only vending machines would be getting the makeover, and the interactiveness would be limited to simply getting directions and picking your favorite drink. But, now a 47-inch (the vending machines were "only" 46-inches) billboard in Shinagawa is showing us that the future is indeed already here.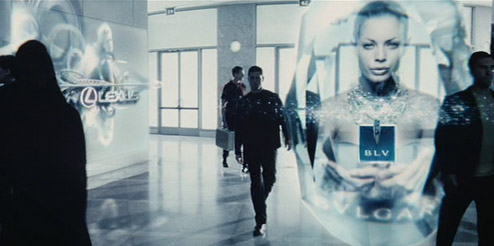 As with many other demonstrations of technology and future tech, the movie Minority Report generally gets brought up. There was not only a lot of technology in that movie, most of it set in the future, but it showed what it may look like in the "real world," as opposed to being completely ridiculous. We've already seen some aspects of the movie come to life, and now it seems that intelligent billboards is the next logical step. Researchers managed to team up and create a 47-inch billboard that utilizes not only a camera, but also sensors to judge a person that stands in front of it.
The camera and sensors then work together to formulate your profile: your age and gender, and then subsequently proffer you a soft drink, based on that profile. The General Manager of sales at an East Japan Railway subsidiary, Toshinari Sasagawa, said that now they can finally see what people are buying, all over the age range, instead of just making "educated guesses." We're not exactly sure that, say, a Coke is generally marginalized to one specific profile or age, but apparently that may be the case.
The 47-inch billboard will interact with you, based on your age and gender, too. And, considering it's already making decisions simply based on your profile, we can see how this may become exactly like those Minority Report billboards, that recognize repeat customers, and start offering you what you may like, based on previous purchases. Doesn't seem too far off, does it?