A guy came by my desk at Eyebeam the other day and we started talking about the Foundation For Freedom. Coincidentally, he had just quit the advertising industry to start an ecard company called someecards.
I came across this today: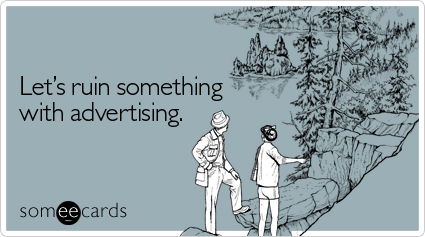 This kind of insight comes from years of experience. Congratulations man who's name I can not remember!